TranzitionzJazz is an established group of Toronto musicians who have performed at many of Toronto's well-known music venues. Our group is also respected as a corporate event and concert band. We perform a wide variety of popular music adapted to the world of melodic Jazz, Classical and Pop influences, (ranging from renowned composer Claude Bolling, Etta James, and The Beatles to Moe Koffman, and many more. Our tasteful arrangements are a unique montage, soulful, and smooth. The ensemble includes Jim Thomas on Jazz flute, Nick Arseneau on Upright Bass, Stuart Mein on Drums, and Victor Xu on piano, a songwriter, producer, and pianist. Feel free to send us an email if you would like to hire the group or follow us on social media, and check out our Show page to see where we're performing next.
We look forward to seeing you at our next public or private event!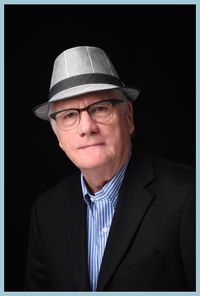 Jim has been playing jazz flute for many years.  He began as a classically-trained musician and has evolved over the years to focus on Jazz because of his love of improvisation and playing with Jazz musicians who share this passion. For Jim, Transitionz is, in part, about making a life change from a professional career to music. For the group, TranzitionzJazz is about bringing together several well-known pieces that blend into each other. Some of the music is about transitioning from one song to another and back again. His goal for the group is to make beautiful, entertaining and interesting Jazz music together for everyone to enjoy. Join Jim Thomas on facebook and support the vision for TranzitionzJazz.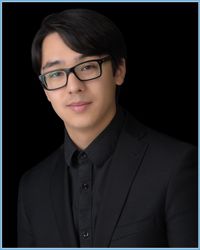 Nick Arseneau is a Toronto-based multi-instrumentalist, composer, and music educator. He graduated from York University in 2014 with a Bachelor of Fine Arts in music, receiving Summa Cum Laude (highest honours). Nick also received a Master of Music in Jazz Bass Performance from the University of Toronto in 2016. While Nick primarily performs on upright and electric bass, he is also a gigging guitarist, vocalist, and drummer. Besides Nick's artistic contributions to TranzitionzJazz, Nick performs with  his original quintet, the Nick Arseneau Quintet and pursues projects in the genre of Math Rock. Nick also teaches private lessons on bass, guitar and drums, and runs an elementary school music program at a Toronto-based Montessori school. He works regularly on "jobbing" gigs around Toronto and the surrounding area, including weddings, private parties, and corporate events, playing with cover bands, jazz bands, and everything in between. Nick has composed several films scores for student and independent films. At the age of 25, Nick he has already performed with some of Canada's top jazz musicians including Mike Murley, Ori Dagan, Chelsea McBride, Anthony Michelli, and Luke Maxim.
For more in on Nick click on the following link...https://www.nickarseneau.com/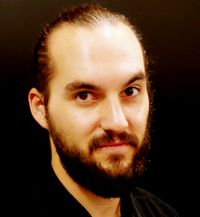 Stuart's passion for drums has been unrelenting ever since a friend got him started in middle school. He quickly began taking lessons, joining bands in and out of school, and eventually decided to move to Toronto to attend York University, where he graduated in 2013 with a Bachelor of Fine Arts. Since then, he's kept busy playing and gigging with a variety of different projects around the city, as well as doing studio session work, and teaching private lessons. You may have seen him busking downtown playing pop covers with brass band Hogtown Sound or playing on stage with one his many other groups, such as Hip-hop Trio Sly Why, Prog-Punk Quartet Luge, or Math Rock Band Chronophobe (led by TranzitionzJazz bandmate Nick Arseneau).