TranzitionzJazz is an established group of Toronto musicians who have performed at many of Toronto's well-known music venues. The group is also respected as a corporate event and concert band. We perform a wide variety of popular music adapted to the world of melodic Jazz, Classical and Pop influences, (ranging from renowned composer Claude Bolling, Etta James, The Beatles to Moe Koffman, and many more. Our tasteful arrangements are unique montage, soulful, and smooth. Our ensemble includes Jim Thomas on Jazz flute, Jasmin Uglow on Vocals, Percussion, and Songwriting, Richard Uglow on Piano, Organ, Music, and video production, Nick Arseneau on Upright Bass and Stuart Mein on Drums. Feel free to send us an email if you would like to hire the group or follow us on social media and check out our Show page to see where we're performing next.
We look forward to seeing you at our next public or private event!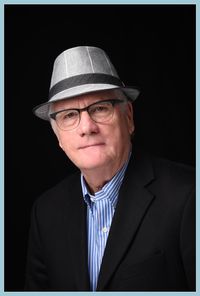 Jim has been playing jazz flute for many years.  He began as a classically-trained musician and has evolved over the years to focus on Jazz because of his love of improvisation and playing with Jazz musicians who share this passion. For Jim, Transitionz is, in part, about making a life change from a professional career to music. For the group, TranzitionzJazz is about bringing together several well-known pieces that blend into each other. Some of the music is about transitioning from one song to another and back again. His goal for the group is to make beautiful, entertaining and interesting Jazz music together for everyone to enjoy. Join Jim Thomas on facebook and support the vision for TranzitionzJazz.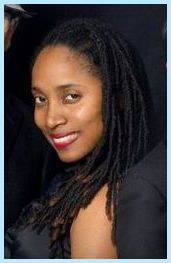 Jasmin Uglow is a professional Toronto songwriter and vocalist. Her creative ability to adapt, compose, and articulate music on a wide spectrum has polished her profession as a true Canadian artist. She has proven tremendous artistry in her published work as a songwriter and producer. As a performer, Jasmin collaborates with other professional musicians and bands, such as TranzitionzJazz, with the focus of discovering ways to expand her musical capacity. Her personal and musical companion, Richard Uglow is her main sound recording partner in the studio and at live events. For more on Jasmin Uglow visit www.jasminuglow.com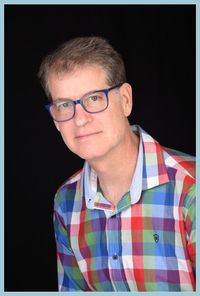 Richard first started playing classical piano when he was seven. Although he always loved playing, he didn't take it seriously until he started studying jazz with Ted Moses when he was a teenager. Ted also mentored Richard in the skills of composition and arranging. He made his first $100.00 from music while in high school by receiving an award at the Canadian Stage Band Festival for a composition he wrote for the school jazz combo. He has now been playing and recording music professionally for 30 years. At 19 Richard started playing in professional bands around Toronto, most of which played R'n'B and top 40 music. Over the last two decades, he has played and/or recorded with a number of artists including Hell + High Water, The Mighty Pope, Jane Child, 3 plus 3, Morris Albert, Errol Star, Joe Johnson, J. Douglas, and his wife Jasmin Uglow.